Read more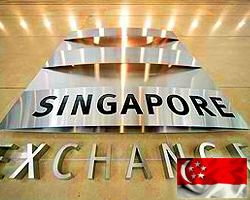 Singapore will on Friday release September figures for non-oil exports and balance of trade, highlighting a light day for Asia-Pacific economic activity.
In August, non-oil exports were up 10.5 percent on month and 7.7 percent on year, leading to a trade surplus of SGD5.8 billion.
South Korea will provide unemployment data for September; in August, the jobless rate was 3.2 percent.
New Zealand will see September results for the business PMI from BusinessNZ; in August, the index score was 50.7.